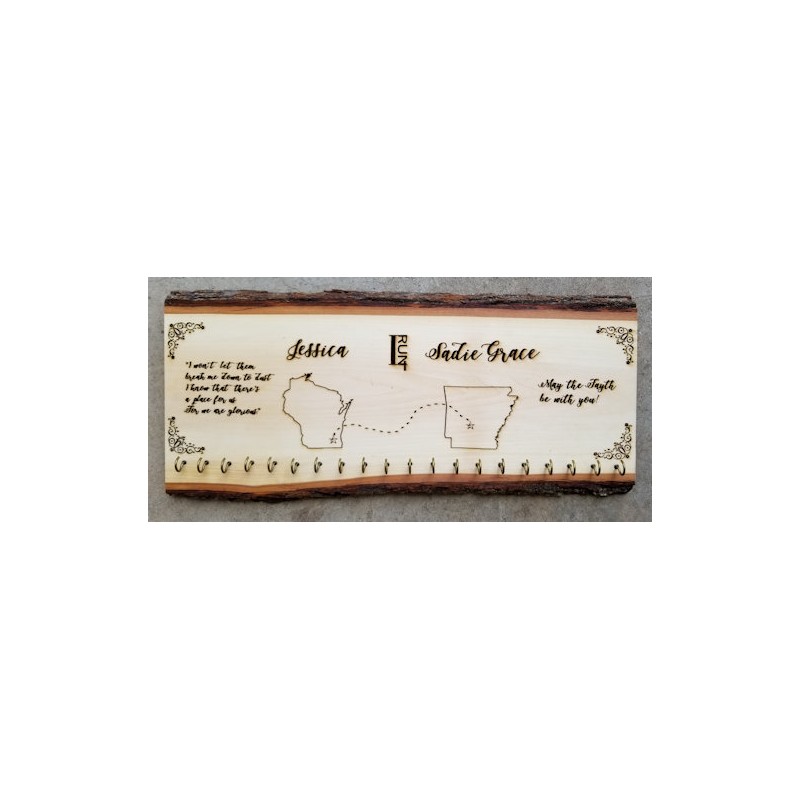  
Basswood Medal Hanger
Basswood Medal Hangers are made from 12" x 8" (approximate) live edge Basswood.  You will need to explain in detail what you're wanting to have engraved on the hanger, and we will follow up with an email conversation to make sure your hanger is exactly the way you want it to look.
Product customization
Don't forget to save your customization to be able to add to cart
Security Policy: SpartanDragon is committed to the privacy of your personal data. We only collect what is necessary for purchase and shipping of our products, and we will not sell, trade, or give away your information without your permission.

Delivery policy: Our products are shipped as securely as possible, bubble wrapped as necessary. Shipping details are listed in the description of each product.

Return policy: Returns are only accepted for products received broken or made incorrectly.